After waiting patiently for 2 weeks, I got the car back from the body shop (I told him to take his time and do an A+ job which he did). It's a Mach 1 hood w/ Mach 1 Shaker system, flat black stripe painted on the hood, and new 17" deep dish anthracite Bullitt style wheels to go w/ the new dropped look.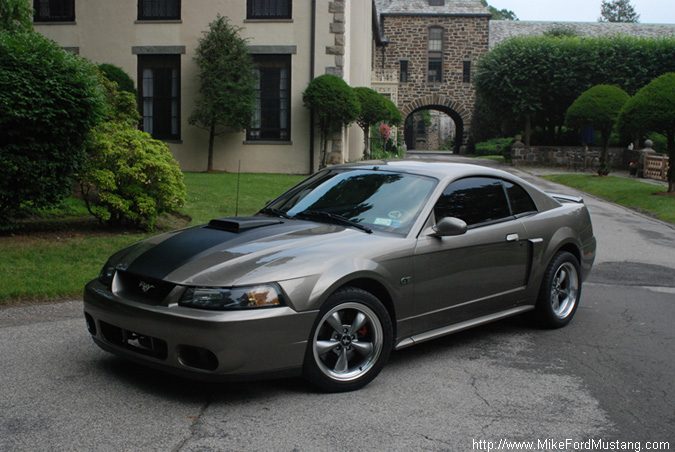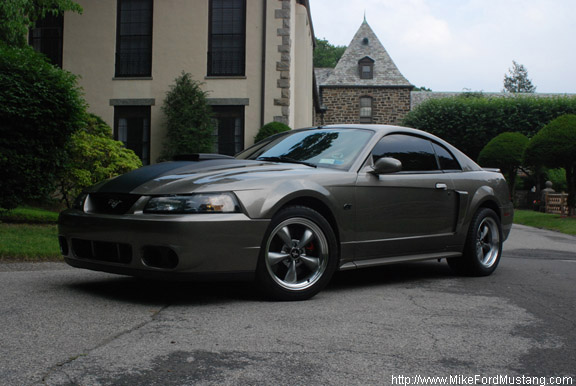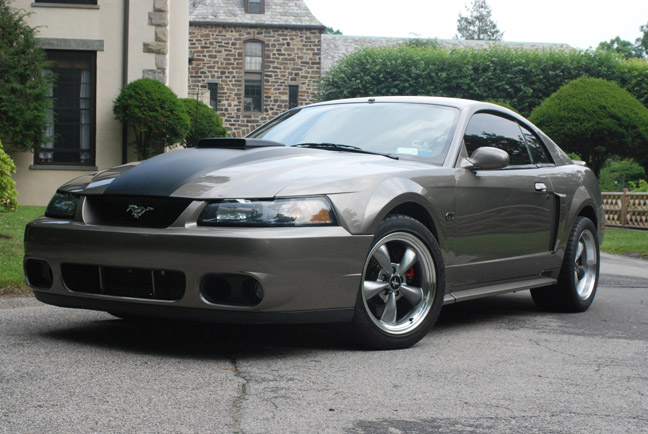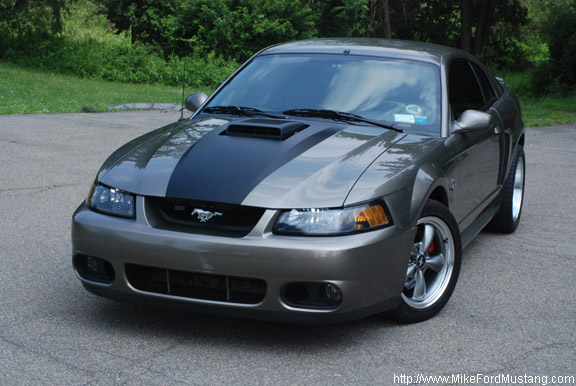 The stripe is painted, not decal. Also that's just a glare on the front bumper, not any damage. He totally repainted the front bumper.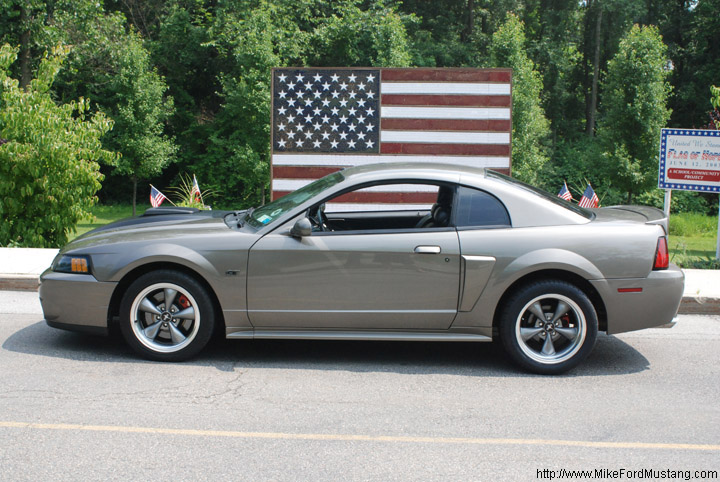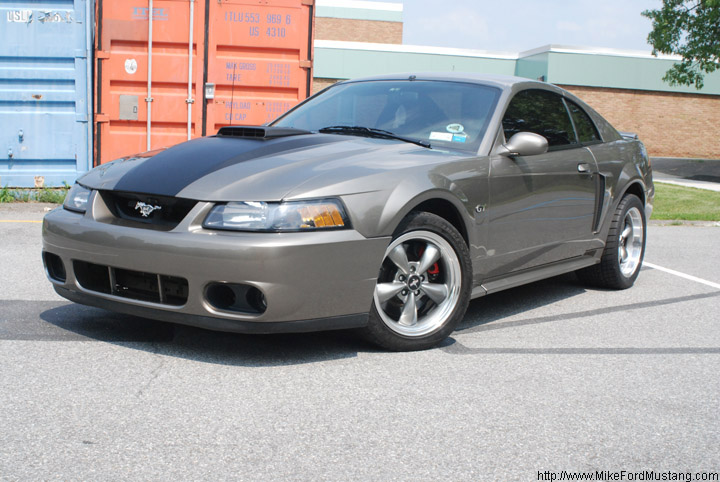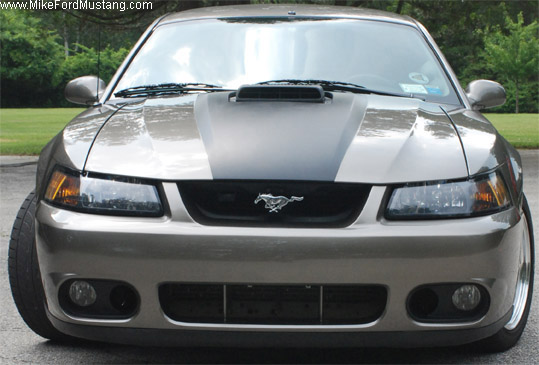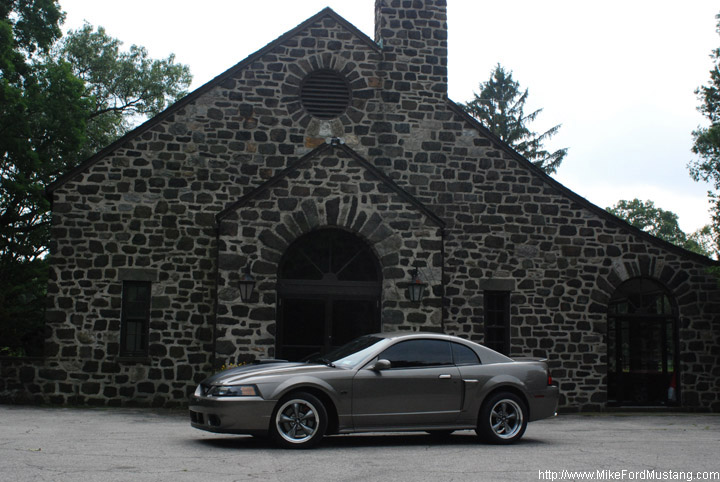 ---
The comments system is currently being upgraded so comments are not available at the moment. I hope to have them operational soon.